Since 1976, ILCC has been providing services for a broad range of corporations that require bilingual human resources, in the realm of public relations, interpreting, translation and international conference facilitation services.
Leveraging a network of human resources developed through our work, we can suggest the right personnel to fit your needs, from temporary, short-term and long-term staffing to permanent hiring.
Our expert knowledge of jobs that leverage language skills and bilingual personnel means that we can offer our clients human resource services of the highest quality.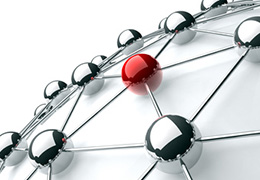 Main Skills of Staffing
Corporate interpreting
interpreting for internal meetings, business negotiation and training, and personal interpreting
Corporate translating
Translation of corporate documents, draft translation of external documents,(translation checking and editing)
Bilingual secretaries
Executive, personal and group secretarial support
Administrative (English language)
Language support, administrative tasks and correspondence
Public relations staff
Press event support, media list preparation, press release writing and distribution, and correspondence
Organizing committees
Language support, administrative tasks and correspondence for events, conferences and committee meetings
Other
Reception work and interpreting and language support for international conferences, events and exhibitions