About ILCC

When engaging in international business from and into Japan it is critically important to communicate effectively. This includes understanding the cultures, people and languages of other countries. We are a dedicated group of specialists, working to support our customers' success in global business with our wide variety of professional communication services, encompassing interpreting, translation, international conference facilitation, and public relations and public affairs.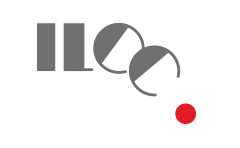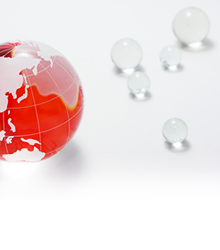 Our work starts by first gaining a thorough understanding of what precise message the customer wants to put across. Who is the target? What are the keywords and points? What is the ultimate purpose? These are the questions that every member of the team at ILCC is adept at considering,with the sensitivity and imagination that only many years of experience can provide. We work for our customers to select the best words and phrases for optimum communication. Our customers value our strategic thinking on the methods and timing required to put across an effective and memorable message.
Message from the President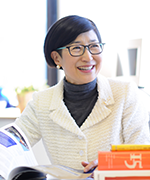 ILCC was established in 1976, the year in which Sadako Ogata was appointed as Minister to Permanent Mission of Japan to the United Nations, a landmark first for a Japanese woman.

The founders of ILCC were a group of bilingual woman who had lived or studied abroad, a rarity in Japan at the time. Their motivation in establishing a new company was based on a strong desire to utilize their language skills and international experience to assist other people.
This sense of mission and dedication to assist others remains as true as it was about 40 years ago. It is the philosophy that runs through ILCC's corporate DNA.

Although the Japanese market is changing due to various demographic factors such as aging and declining birthrates, on the other hand the high-paced development of travel and communications has created a truly global economy. Corporations, organizations and individuals that could once engage successfully in business with a purely domestic focus are now looking toward global markets. While it is easy to talk about "global communication", differences in language, culture and customs are not easily overcome.

At ILCC we are dedicated to assisting you to overcome the differences that stand in the way of putting across what it is you actually want to communicate. Our desire to assist stems from our belief that global communication can only be achieved when both sides can understand each other.
At a new imperial era "Reiwa", we will continue to put our professional skills at your service, working together to help grow your global business with our wide range of communication services.ILCC Co., Ltd
President Keiko Miyakawa
Corporate Data
Company Name

ILCC Co., Ltd
Address

5-11-3 Okusawa, Setagaya-ku, Tokyo 158-0083, Japan
Establishment

February 1976
Capital

10 million yen
Central Staff

10 (as of 2019)
Registered Staff

1,000
URL

http://www.ilcc.com
Related Organization
Company History
1976
Keiko Miyakawa, together with four of her former university classmates establishes
ILCC Co., Ltd.
Begins offering translation and interpretation services.
1986
Expands its business line to include public relations and operation of international film festivals.
Starts a staffing service specialized in bilingual personnel.
1988
Conducts independent research on internships. Starts approaching the government and industry sectors with proposals to implement the internship system in Japan.
1990
Expands its business line to planning and organizing of international conferences and seminars. Quickly strengthens this service to cover both domestic and overseas conventions and academic conferences.
1991
Office is relocated to Akasaka, Minato-ku in Tokyo.
Commences its market entry business in line with the EU's aggressive investment policies toward Japan.

Accepts an order from the EU for the three-year Gateway to Japan project.
2003
To develop the public nature of its business, sets up the Japan Forum for Work Integrated Learning, a non-profit organization, and transfers part of ILCC's service of research on internships.
2005
Celebrates its 30th anniversary of establishment.
2016
Office is relocated to Samoncho, Shinjuku-ku in Tokyo.
2020
Office is relocated to its current location in Okusawa, Setagaya-ku in Tokyo.
Major Clients
Government offices and independent administrative institutions including the Ministry of Economy, Trade and Industry (METI), Ministry of Foreign Affairs (MOFA), Ministry of Internal Affairs and Communications (MIC), Japan External Trade Organization (JETRO), National Institute of Information and Communications Technology (NICT), Japan Science and Technology Agency (JST), The 3rd Generation Partnership Project (3GPP), public-interest corporations, research institutions, embassies, universities and various academic institutions

Companies and organizations in various fields, including research institutes, advertising agencies, foreign-affiliated pharmaceutical companies and banks, foreign-affiliated information and communication consulting companies and universities.
Access
Address : 5-11-3 Okusawa, Setagaya-ku, Tokyo 158-0083, Japan TEL:03-5562-3661
● Three minutes on foot from Tokyu Meguro Line, Okusawa Station
● Six minutes on foot from Tokyu Tōyoko Line, Ōimachi Line, Jiyūgaoka Station